Attack On Religious Liberty
What price would you pay for religious freedom? For Greater Glory is a new movie coming to theaters June 1st that tells the true story of Mexico's Cristero War – a fight for religious liberty in North America in the 1920s. The Cristero War began when Mexican citizens spoke out and then acted against government efforts to secularize their culture. Information about the film, theaters, and the shocking history that inspired it all are provided.
To find out more about the Cristero War, follow the link below to download a FREE MP3 of Patrick Madrid's presentation, "Attack on Religious Liberty: The Battle for the Faith in Mexico."
In For Greater Glory, Academy Award® nominee Andy Garcia leads an acclaimed international cast that also includes Golden Globe winner Eva Longoria, legendary Oscar® winner Peter O'Toole and Eduardo Verástegui, whom you may remember from the film Bella. Together, they bring to life the story of brave men and women who refused to let the Mexican government destroy their faith or their families.
To watch the stirring trailer of the film and to find a theater near you, please visit www.forgreaterglory.com.
Download MP3 Now
Check out over 200 other Catholic Talks!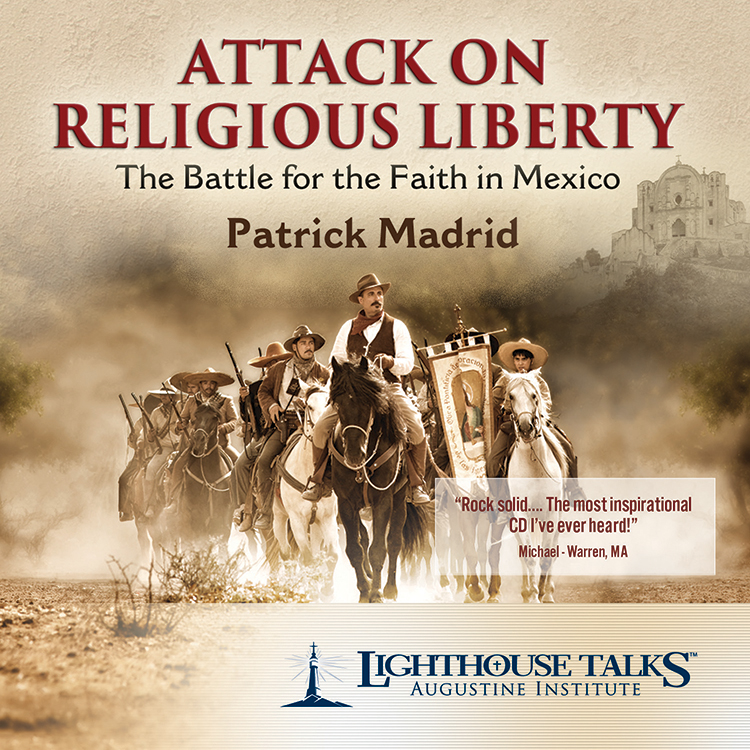 Categories:
Patrick Madrid explores the history of the persecution of the Catholic Church in 1920s Mexico. He recounts the sufferings and martyrdom that thousands of Catholics endured to defend their religious freedom during the Cristero War. 
This talk was previously titled "Battle for the Faith in Mexico: Viva Cristo Rey!"
Click here to order a physical CD.