Other Recommended Titles:
Davinci Code Exposed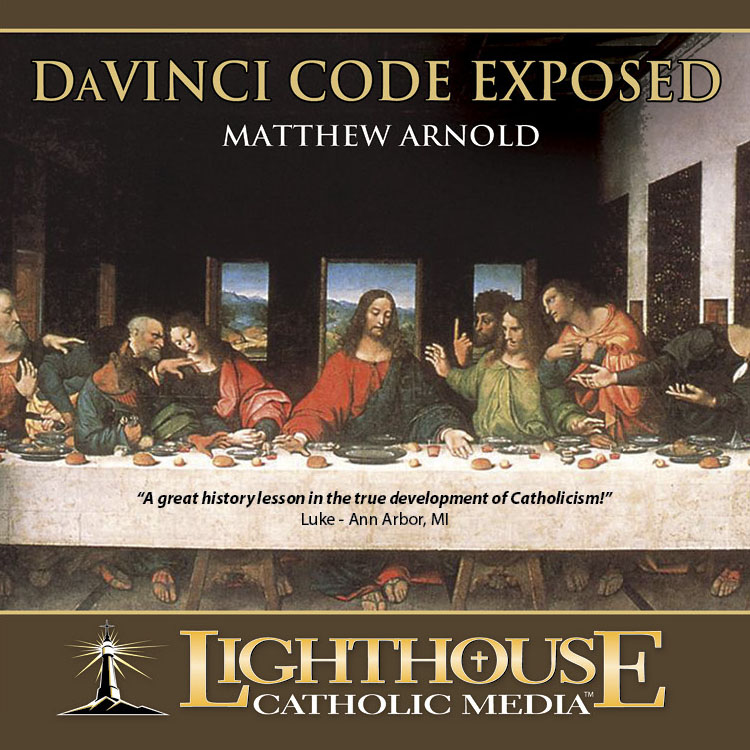 This talk is available while supplies last!

In this fascinating talk, Matthew Arnold takes a critical look at the many outrageous religious and historical claims of Dan Brown's controversial bestseller, "The DaVinci Code". Through a combination of bible study, art history, and historical mystery, he strips away layers of myth and misinformation to expose the truth about the unfounded claims of "The DaVinci Code".
Pricing:
Item not available for sale yet.
Customer Comments
...provides a refreshing look at how often claims are made against our Catholic Faith and left unchecked. This was useful and informative. Dana - Chicago, IL