Other Recommended Titles:
Included In:
The Healing Power of Confession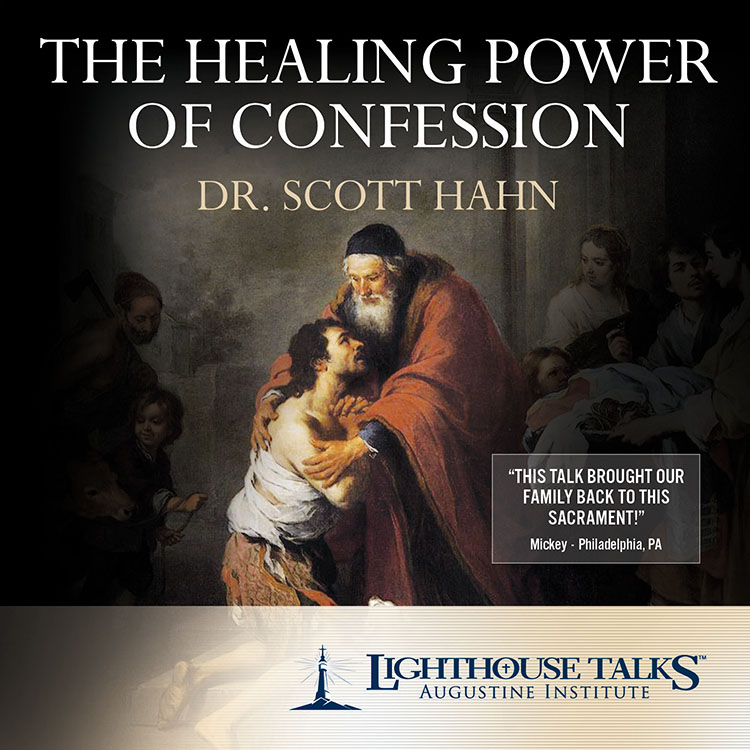 Dr. Scott Hahn presents the historical and biblical origins of the Sacrament of Penance (Reconciliation). He provides an important guide for new Catholics, a source of renewal for "old hands", and a challenge to all of us to deepen our relationship with Christ through regular use of the Sacrament of Penance.

Preview:
Store Pricing

Min Qty
Price for each
CD
MP3
1
$

3.50

$

2.50

5
$3.40
$2.40
10
$3.30
$2.30
20
$3.20
$2.20
50
$3.00
$2.00
100
$2.75
$1.75

Parish Pricing

If you are ordering for a Lighthouse Parish Kiosk, please login to see the the parish price for this item.

Lighthouse is pleased to offer discounts to parishes, schools, organizations, or benefactors that partner with us in our mission of evangelization and catechesis. If you are interested in bringing a Lighthouse Kiosk to your parish or other community, please contact 866-767-3155 or email customer.service@lighthousecatholicmedia.org for more information. If you are a parish contact, you can to view parish pricing.
Customer Comments