Other Recommended Titles:
The Holy Rosary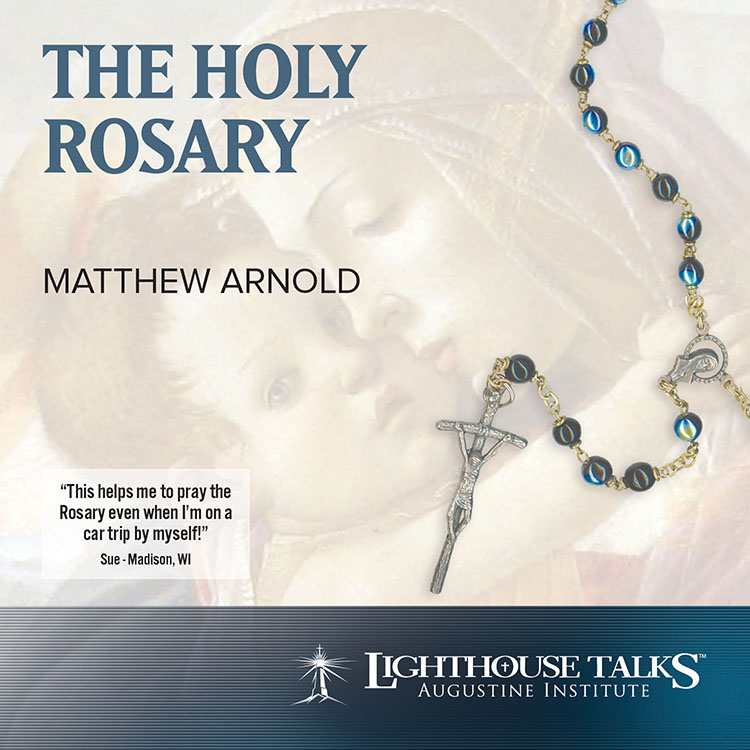 Rooted in Sacred Scripture, the Rosary has been called the Gospel in miniature. Beautiful music is blended with subtle voices as the symphony of prayers of this timeless treasure is presented by Matthew Arnold so that all can participate. The recitation of this traditional Catholic prayer honoring the Blessed Virgin Mary is perfect for personal use in private meditation or for family devotions.
Preview:
Store Pricing

Min Qty
Price for each
CD
MP3
1
$

3.50

$

2.50

5
$3.40
$2.40
10
$3.30
$2.30
20
$3.20
$2.20
50
$3.00
$2.00
100
$2.75
$1.75

Parish Pricing

If you are ordering for a Lighthouse Parish Kiosk, please login to see the the parish price for this item.

Lighthouse is pleased to offer discounts to parishes, schools, organizations, or benefactors that partner with us in our mission of evangelization and catechesis. If you are interested in bringing a Lighthouse Kiosk to your parish or other community, please contact 866-767-3155 or email customer.service@lighthousecatholicmedia.org for more information. If you are a parish contact, you can to view parish pricing.
Customer Comments