Other Recommended Titles:
The Life of Christ - Part 1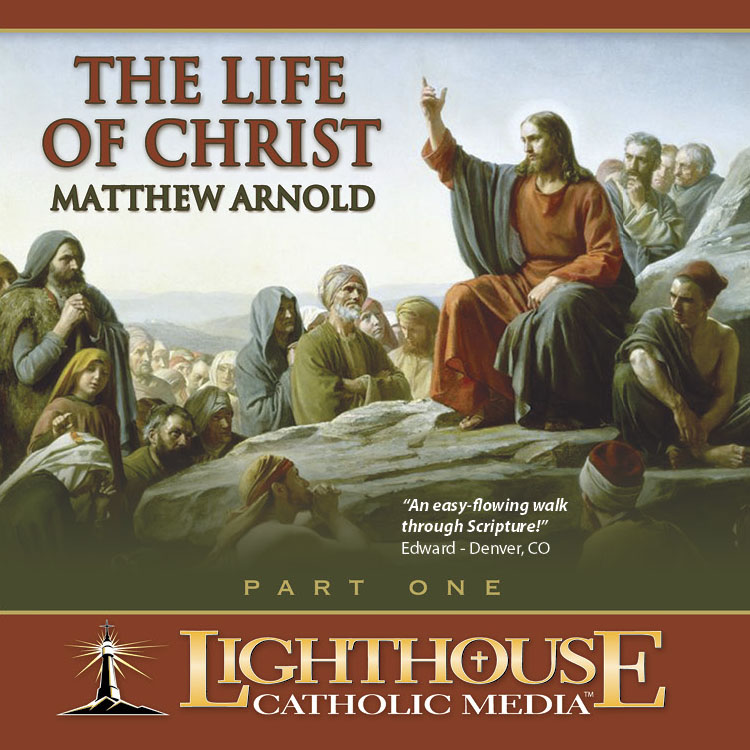 This talk is available while supplies last!

How do the four accounts of Matthew, Mark, Luke, and John all fit together? Matthew Arnold presents prominent episodes from the life of our Lord, accompanied by quotes from Scripture, the rich teachings of the early Church Fathers, Saints, and Doctors of the Church, and the history from generations past, along with inspirational Gregorian Chant and beautiful orchestral music.
Pricing:
Min Qty
Price for each
CD
MP3
1
$

3.50

$

2.50

20
$3.25
$2.25
50
$3.00
$2.00
100
$2.75
$1.75
Customer Comments
This is a delightful audio presentation from the Gospels on the life of Christ. Kelly - Gainesville, FL
Enjoyed the occasional comments relating specific scriptures passages directly to our Catholic faith. Charles - Asheville, NC