Other Recommended Titles:
The Year of Faith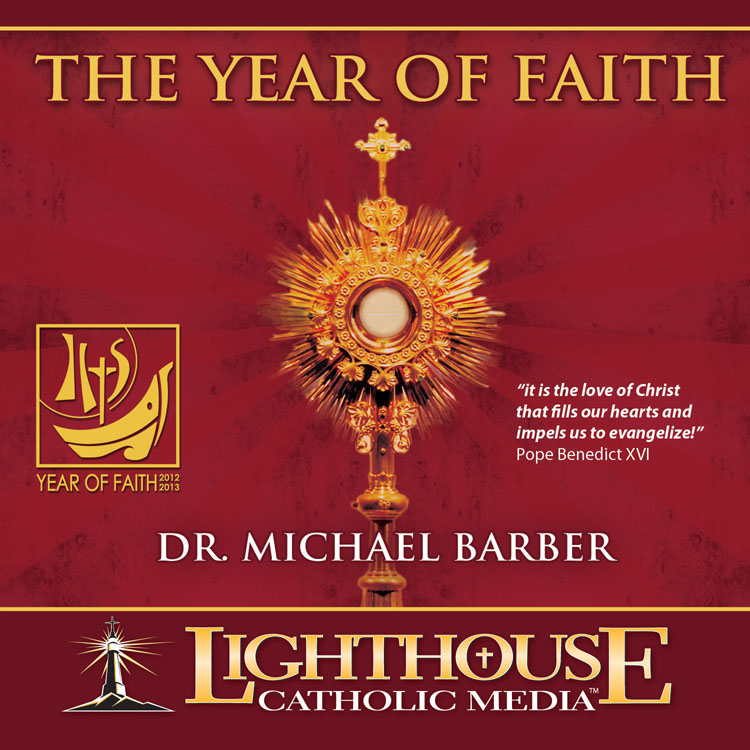 Available now for 50% off while supplies last!
To celebrate the 50th anniversary of the Second Vatican Council and the 20th anniversary of the Catechism of the Catholic Church, Pope Benedict XVI has announced a
Year of Faith
to help Catholics revitalize their faith, to rediscover the splendor and beauty of the faith, and to inspire us to commit to the New Evangelization. In this talk, Dr. Michael Barber explains how the Catechism and Sacred Scripture can reignite the fire of our faith.
Preview:
Store Pricing

Min Qty
Price for each
CD
MP3
1
$

1.75

$

1.50

Parish Pricing

If you are ordering for a Lighthouse Parish Kiosk, please login to see the the parish price for this item.

Lighthouse is pleased to offer discounts to parishes, schools, organizations, or benefactors that partner with us in our mission of evangelization and catechesis. If you are interested in bringing a Lighthouse Kiosk to your parish or other community, please contact 866-767-3155 or email customer.service@lighthousecatholicmedia.org for more information. If you are a parish contact, you can to view parish pricing.
Customer Comments