Other Recommended Titles:
True Devotion to Mary by St. Louis de Montfort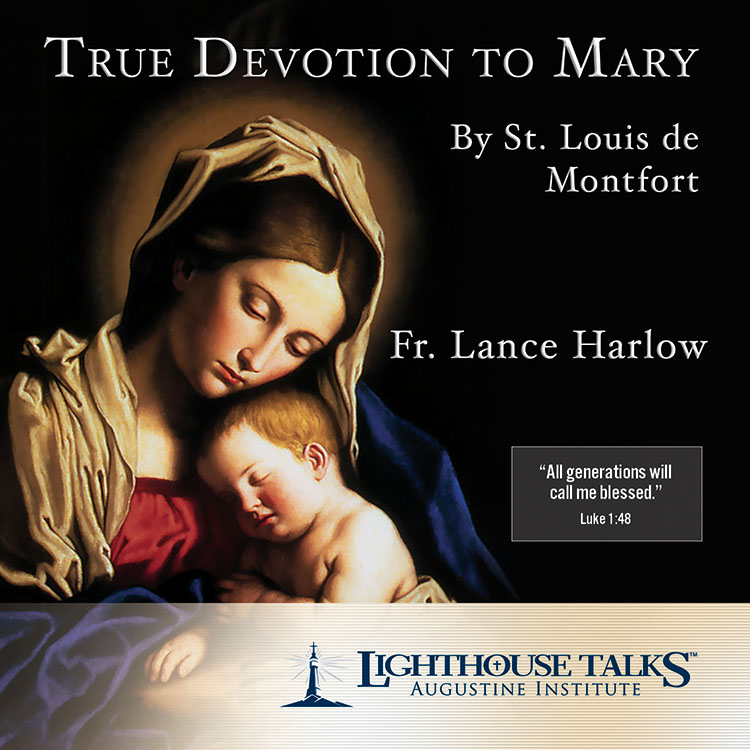 The intercession of our Blessed Mother is especially important for our troubled times. St. Louis de Montfort's classic work on Marian consecration, True Devotion to Mary, provides a well-trod path to the profound graces that the Lord offers through Mary's prayers for those who trust in her intercession. In this presentation, Fr. Lance Harlow offers clear and insightful commentary drawn from the Saint's text to help explain this consecration to Jesus through Mary and the spiritual effects one can expect. This will greatly benefit all who are interested in Marion consecration.

Preview:
Store Pricing

Min Qty
Price for each
CD
MP3
1
$

4.50

$

3.50

5
$4.25
$3.25
10
$4.00
$3.00
20
$3.50
$2.50
50
$3.00
$2.00
100
$2.75
$1.75

Parish Pricing

If you are ordering for a Lighthouse Parish Kiosk, please login to see the the parish price for this item.

Lighthouse is pleased to offer discounts to parishes, schools, organizations, or benefactors that partner with us in our mission of evangelization and catechesis. If you are interested in bringing a Lighthouse Kiosk to your parish or other community, please contact 866-767-3155 or email customer.service@lighthousecatholicmedia.org for more information. If you are a parish contact, you can to view parish pricing.
Customer Comments