Other Recommended Titles:
Included In:
Why I am Catholic When I Could be Anything Else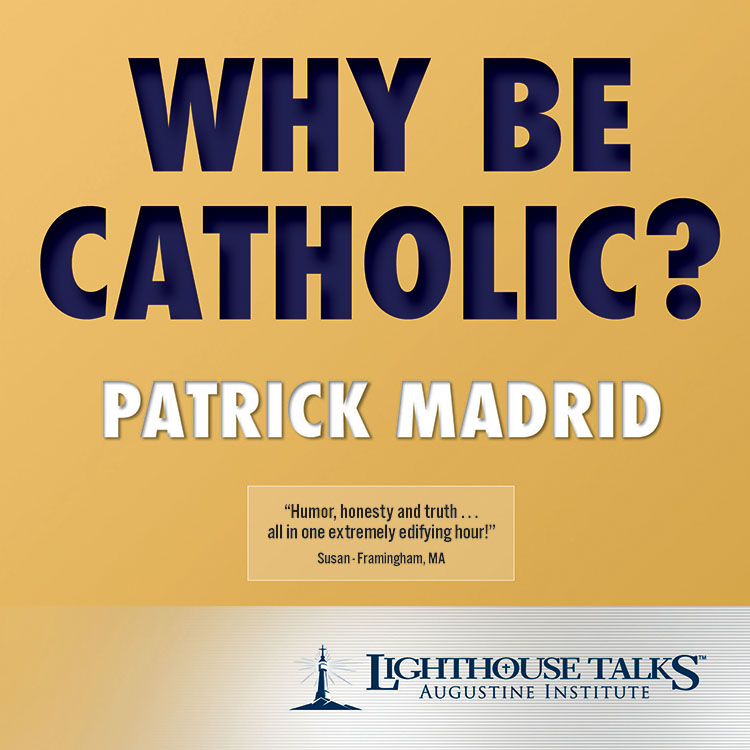 Patrick Madrid gives compelling biblical and historical reasons for why he embraces the faith as a lifelong Catholic. He shares valuable insights into the beauty of the Catholic Church and its claim to contain the fullness of the deposit of faith given by Christ.

Preview:
Store Pricing

Min Qty
Price for each
CD
MP3
1
$

4.50

$

3.50

5
$4.25
$3.25
10
$4.00
$3.00
20
$3.50
$2.50
50
$3.00
$2.00
100
$2.75
$1.75

Parish Pricing

If you are ordering for a Lighthouse Parish Kiosk, please login to see the the parish price for this item.

Lighthouse is pleased to offer discounts to parishes, schools, organizations, or benefactors that partner with us in our mission of evangelization and catechesis. If you are interested in bringing a Lighthouse Kiosk to your parish or other community, please contact 866-767-3155 or email customer.service@lighthousecatholicmedia.org for more information. If you are a parish contact, you can to view parish pricing.
Customer Comments