Other Recommended Titles:
Included In:
From Love, By Love, For Love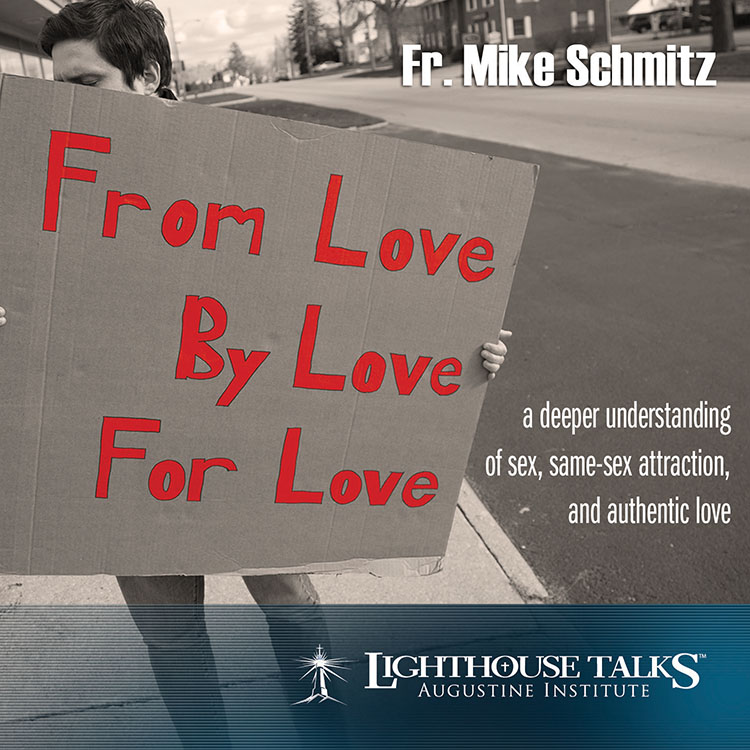 Father Michael Schmitz tackles some of the most difficult topics in the Church today. With compassion, clarity, and humor, he shows that the Church's teachings on contraception and same-sex attraction are rooted in the yearnings for authentic love that is shared by all, who are made in the image and likeness of God.

"If everyone were to hear and apply this message, it would change the world." - Listener in South Carolina
Preview:
Store Pricing

Min Qty
Price for each
CD
MP3
1
$

4.50

$

3.50

5
$4.25
$3.25
10
$4.00
$3.00
20
$3.50
$2.50
50
$3.00
$2.00
100
$2.75
$1.75

Parish Pricing

If you are ordering for a Lighthouse Parish Kiosk, please login to see the the parish price for this item.

Lighthouse is pleased to offer discounts to parishes, schools, organizations, or benefactors that partner with us in our mission of evangelization and catechesis. If you are interested in bringing a Lighthouse Kiosk to your parish or other community, please contact 866-767-3155 or email customer.service@lighthousecatholicmedia.org for more information. If you are a parish contact, you can to view parish pricing.
Customer Comments