Other Recommended Titles:
Included In:
Seven Deadly Sins - Seven Lively Virtues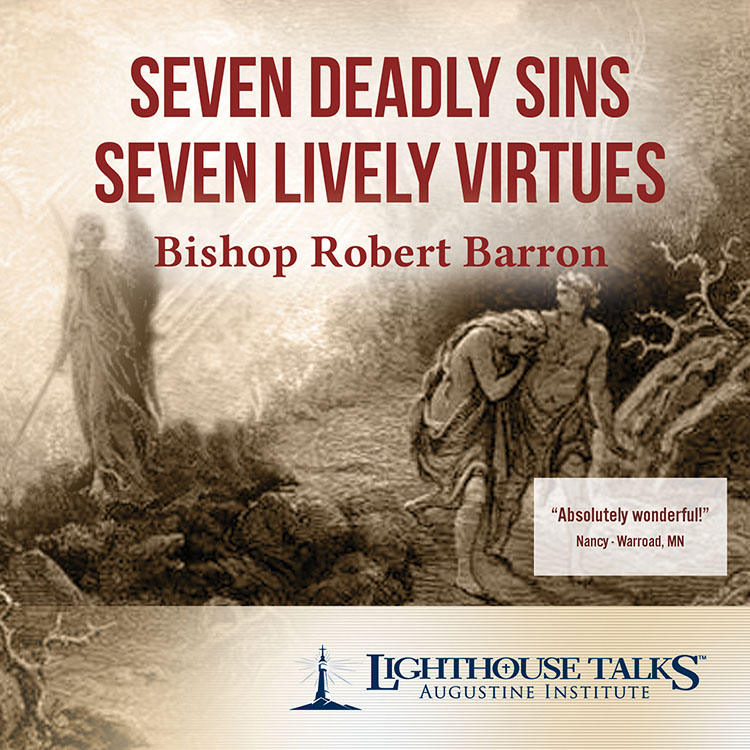 Join noted Professor of Theology and author, Fr. Robert Barron, in this revealing presentation as he sheds light on the Seven Deadly Sins - those great spiritual blocks that inhibit our relationship with God and others - and the antidote to them, the Seven Lively Virtues! Fr. Barron uses Dante's DIVINE COMEDY to expose these sinful patterns in our lives and show how they are effectively counteracted by the cultivation of virtue through the development of the gifts of the Holy Spirit. This fascinating journey shows the path that God has designed to lead us to health, happiness and holiness.

Preview:
Store Pricing

Min Qty
Price for each
CD
MP3
1
$

4.50

$

3.50

5
$4.25
$3.25
10
$4.00
$3.00
20
$3.50
$2.50
50
$3.00
$2.00
100
$2.75
$1.75

Parish Pricing

If you are ordering for a Lighthouse Parish Kiosk, please login to see the the parish price for this item.

Lighthouse is pleased to offer discounts to parishes, schools, organizations, or benefactors that partner with us in our mission of evangelization and catechesis. If you are interested in bringing a Lighthouse Kiosk to your parish or other community, please contact 866-767-3155 or email customer.service@lighthousecatholicmedia.org for more information. If you are a parish contact, you can to view parish pricing.
Customer Comments