Other Recommended Titles:
Included In:
The Passion of Christ In Light of the Holy Shroud of Turin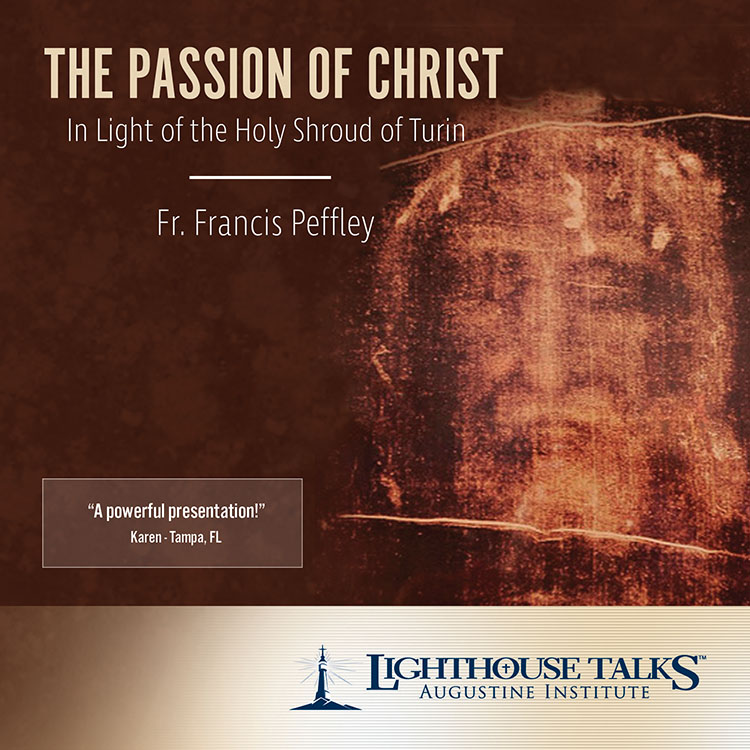 The Holy Shroud of Turin was called the greatest relic in Christendom by Pope John Paul II. In fact, the Shroud is the most studied scientific object in the entire world. Fr. Peffley presents new and detailed scientific and medical evidence for the authenticity of the Holy Shroud. This presentation brings greater clarity as to the depth of the agony of our Lord's sorrowful Passion, which he voluntarily took on for love of us.
Preview:
Store Pricing

Min Qty
Price for each
CD
MP3
1
$

4.50

$

3.50

5
$4.25
$3.25
10
$4.00
$3.00
20
$3.50
$2.50
50
$3.00
$2.00
100
$2.75
$1.75

Parish Pricing

If you are ordering for a Lighthouse Parish Kiosk, please login to see the the parish price for this item.

Lighthouse is pleased to offer discounts to parishes, schools, organizations, or benefactors that partner with us in our mission of evangelization and catechesis. If you are interested in bringing a Lighthouse Kiosk to your parish or other community, please contact 866-767-3155 or email customer.service@lighthousecatholicmedia.org for more information. If you are a parish contact, you can to view parish pricing.
Customer Comments