Other Recommended Titles:
Included In:
The Saving Power of Divine Mercy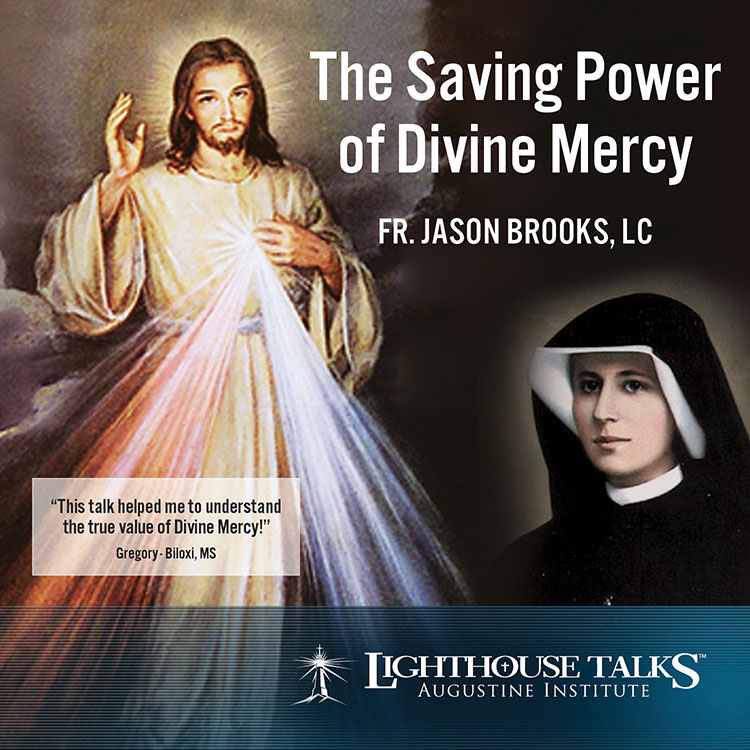 Pope John Paul II said that Divine Mercy is THE message for the third millennium and God's gift to our time. There is nothing that mankind needs more than Christ's Divine Mercy. To help us avail ourselves of that loving mercy, Fr. Brooks focuses on what we know of God's Mercy, our response to His Love, how we can become merciful to others, and how to become apostles of mercy. Bonus: At the end of this presentation, the Divine Mercy chaplet is led by Fr. Francis Peffley, Mark Forrest - an Irish tenor, and Muriel Forrest.
Preview:
Store Pricing

Min Qty
Price for each
CD
MP3
1
$

3.50

$

2.50

5
$3.40
$2.40
10
$3.30
$2.30
20
$3.20
$2.20
50
$3.00
$2.00
100
$2.75
$1.75

Parish Pricing

If you are ordering for a Lighthouse Parish Kiosk, please login to see the the parish price for this item.

Lighthouse is pleased to offer discounts to parishes, schools, organizations, or benefactors that partner with us in our mission of evangelization and catechesis. If you are interested in bringing a Lighthouse Kiosk to your parish or other community, please contact 866-767-3155 or email customer.service@lighthousecatholicmedia.org for more information. If you are a parish contact, you can to view parish pricing.
Customer Comments