Other Recommended Titles:
Included In:
The Shadow of His Wings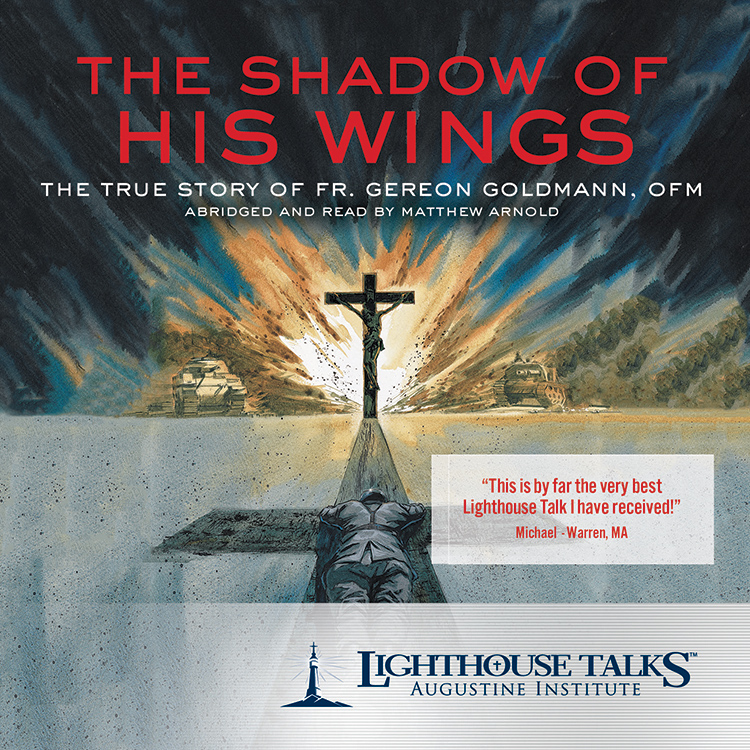 Fr. Goldmann was drafted into Hitler's army while he was still a seminarian, and later assigned to the dreaded S.S. Throughout World War II he remained faithful to his Catholic convictions, proclaiming the faith to his Nazi countrymen.  From his wartime ordination to his construction of a prison chapel, this thrilling true-life adventure is an inspirational testimony to God's providence and the power of prayer.
Preview:
Store Pricing

Min Qty
Price for each
CD
MP3
1
$

4.50

$

3.50

5
$4.25
$3.25
10
$4.00
$3.00
20
$3.50
$2.50
50
$3.00
$2.00
100
$2.75
$1.75

Parish Pricing

If you are ordering for a Lighthouse Parish Kiosk, please login to see the the parish price for this item.

Lighthouse is pleased to offer discounts to parishes, schools, organizations, or benefactors that partner with us in our mission of evangelization and catechesis. If you are interested in bringing a Lighthouse Kiosk to your parish or other community, please contact 866-767-3155 or email customer.service@lighthousecatholicmedia.org for more information. If you are a parish contact, you can to view parish pricing.
Customer Comments