Other Recommended Titles:
The True Meaning of Easter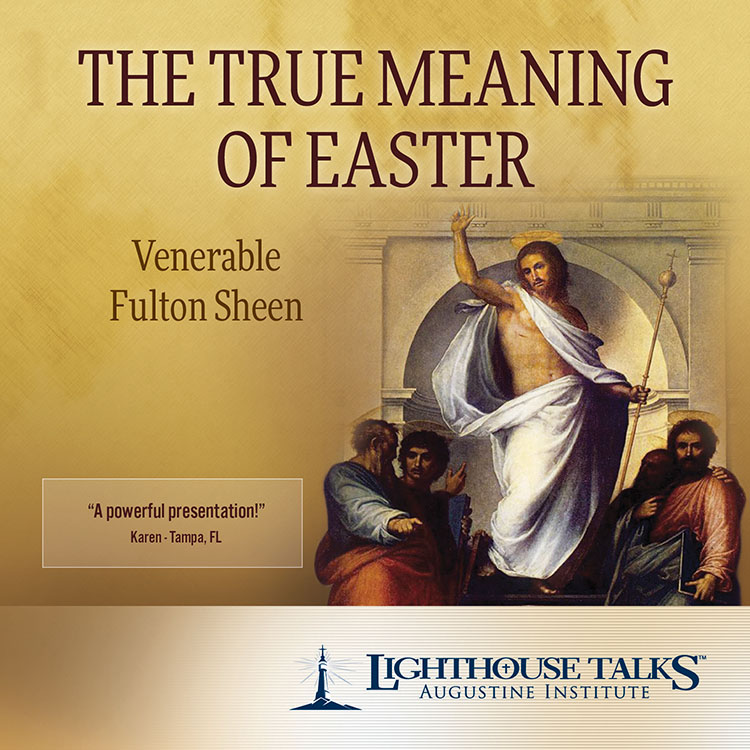 Archbishop Fulton J. Sheen was one of the best-known and best-loved Catholic orators of the twentieth century, reaching millions of Christians of all denominations. Presented here are his timeless reflections on the Passion, Death, and Resurrection of our Lord, combined with Scripture and Gregorian Chant to create a powerful presentation that is sure to become a family favorite.
Preview:
Store Pricing

Min Qty
Price for each
CD
MP3
1
$

3.50

$

2.50

5
$3.40
$2.40
10
$3.30
$2.30
20
$3.20
$2.20
50
$3.00
$2.00
100
$2.75
$1.75

Parish Pricing

If you are ordering for a Lighthouse Parish Kiosk, please login to see the the parish price for this item.

Lighthouse is pleased to offer discounts to parishes, schools, organizations, or benefactors that partner with us in our mission of evangelization and catechesis. If you are interested in bringing a Lighthouse Kiosk to your parish or other community, please contact 866-767-3155 or email customer.service@lighthousecatholicmedia.org for more information. If you are a parish contact, you can to view parish pricing.
Customer Comments