Other Recommended Titles:
Included In:
The Virgin Mary Revealed Through Scripture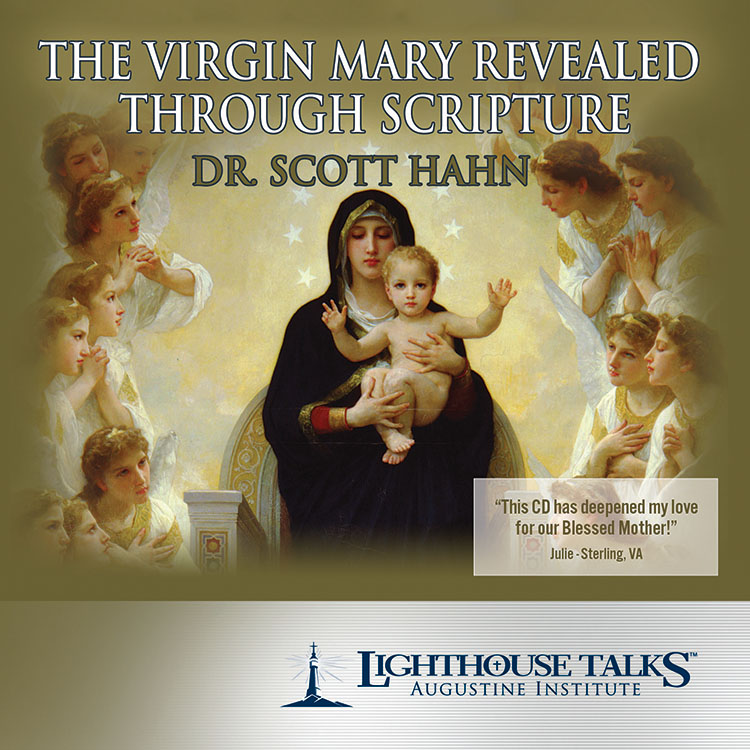 Drawing on his roots as a Protestant minister, Dr. Scott Hahn responds to key misunderstandings about the Virgin Mary. This captivating presentation explains the biblical and historical basis for the Church's teachings that the Virgin Mary is the New Eve and the Queen of Heaven.
Preview:
Store Pricing

Min Qty
Price for each
CD
MP3
1
$

4.50

$

3.50

5
$4.25
$3.25
10
$4.00
$3.00
20
$3.50
$2.50
50
$3.00
$2.00
100
$2.75
$1.75

Parish Pricing

If you are ordering for a Lighthouse Parish Kiosk, please login to see the the parish price for this item.

Lighthouse is pleased to offer discounts to parishes, schools, organizations, or benefactors that partner with us in our mission of evangelization and catechesis. If you are interested in bringing a Lighthouse Kiosk to your parish or other community, please contact 866-767-3155 or email customer.service@lighthousecatholicmedia.org for more information. If you are a parish contact, you can to view parish pricing.
Customer Comments